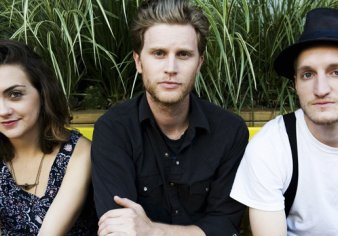 folk, indie, folk rock
Soy fan
The Lumineers
es una banda procedente de . Su estilo está caracterizado como
folk, indie, folk rock, american, rock.
The Lumineers are a contemporary rock and folk group from Denver, Colorado. Formed in 2005 by original and consistent band members, Neyla Pekarek, Wesley Schultz and Jeremiah Fraites, the band went on to achieve a large amount of critical acclaim in their less than a decade worth of playing. The group signed to Dualtone in 2012 to release their debut eponymous offering. The full length studio recording went on to sell almost a million units, which is a significantly staggering figure in today's music industry. In addition, it peaked at number 2 on the United States charts as well as went Gold. The record was highly successful and influential in Canada and reached Platinum status. In addition, The Lumineers released two highly successful singles called "Ho Hey" and "Stubborn Love". Both charted on US, UK and Canadian music charts. The band is well known for their subtle folk and rock influences as well as a continuing leaning in the American genre which mingles light drumming, melodic vocals and acoustic guitars as a starting point. The group was also nominated for Grammy awards for Best Americana Album and Best New Artist. The Lumineers continue to record original music and tour the world. They are working on their follow up to their debut album with a long support tour to follow the release.
Leer más
Entradas The Lumineers 2014
Festivales de The Lumineers
10 jul 2014 - 12 jul 2014
Otros conciertos de The Lumineers
Últimas noticias de The Lumineers
Últimas noticias de The Lumineers , rumores y confirmaciones del cartel
Comentarios
¡Respuesta enviada!
Todavía no hay comentarios, deja el tuyo.